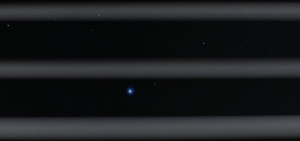 The Zando-Zan, Extermination Emissary Zeta-six one, attempts to use a transmitter on his ship to inform the Kodan Armada that Alex Rogan has been replaced by a Beta unit on Earth, but Beta crashes Jack Blake's truck into the ship before the message can be completed.
Ad blocker interference detected!
Wikia is a free-to-use site that makes money from advertising. We have a modified experience for viewers using ad blockers

Wikia is not accessible if you've made further modifications. Remove the custom ad blocker rule(s) and the page will load as expected.