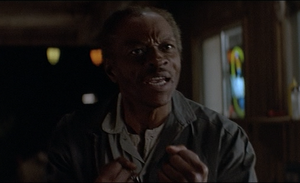 Otis is a resident of the Starlite Starbrite trailer park. He also runs the general store at the trailer park.
Otis often encouraged Alex Rogan to keep looking for his chance to make his dreams of success come true and grab his chance and to hold on tight when it did.
When Alex is about to break the record on the Starfighter arcade machine, Otis called everybody in the trailer park to come watch.