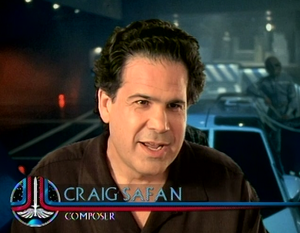 Craig Safan is the composer of the music for The Last Starfighter. On Crossing the Frontier, Craig Safan explains that he used a 100 piece orchestra for the scoring. He also explains how he wrote the main theme in such a way that it could be played slowly for tender moments and as a triumphant march in the more exciting moments.
External link
Edit
Ad blocker interference detected!
Wikia is a free-to-use site that makes money from advertising. We have a modified experience for viewers using ad blockers

Wikia is not accessible if you've made further modifications. Remove the custom ad blocker rule(s) and the page will load as expected.